Johnson County Livable Community Housing Action Team Awarded 2023 Community Challenge Grants
7/17/2023- Eight organizations throughout Iowa will receive a combined $57,281 in 2023 AARP Community Challenge grants – part of the largest group of grantees to date with $3.6 million awarded among 310 organizations nationwide. Grantees in Iowa and across the country will implement quick-action projects that help communities become more livable, with an emphasis on the needs of adults age 50 and over.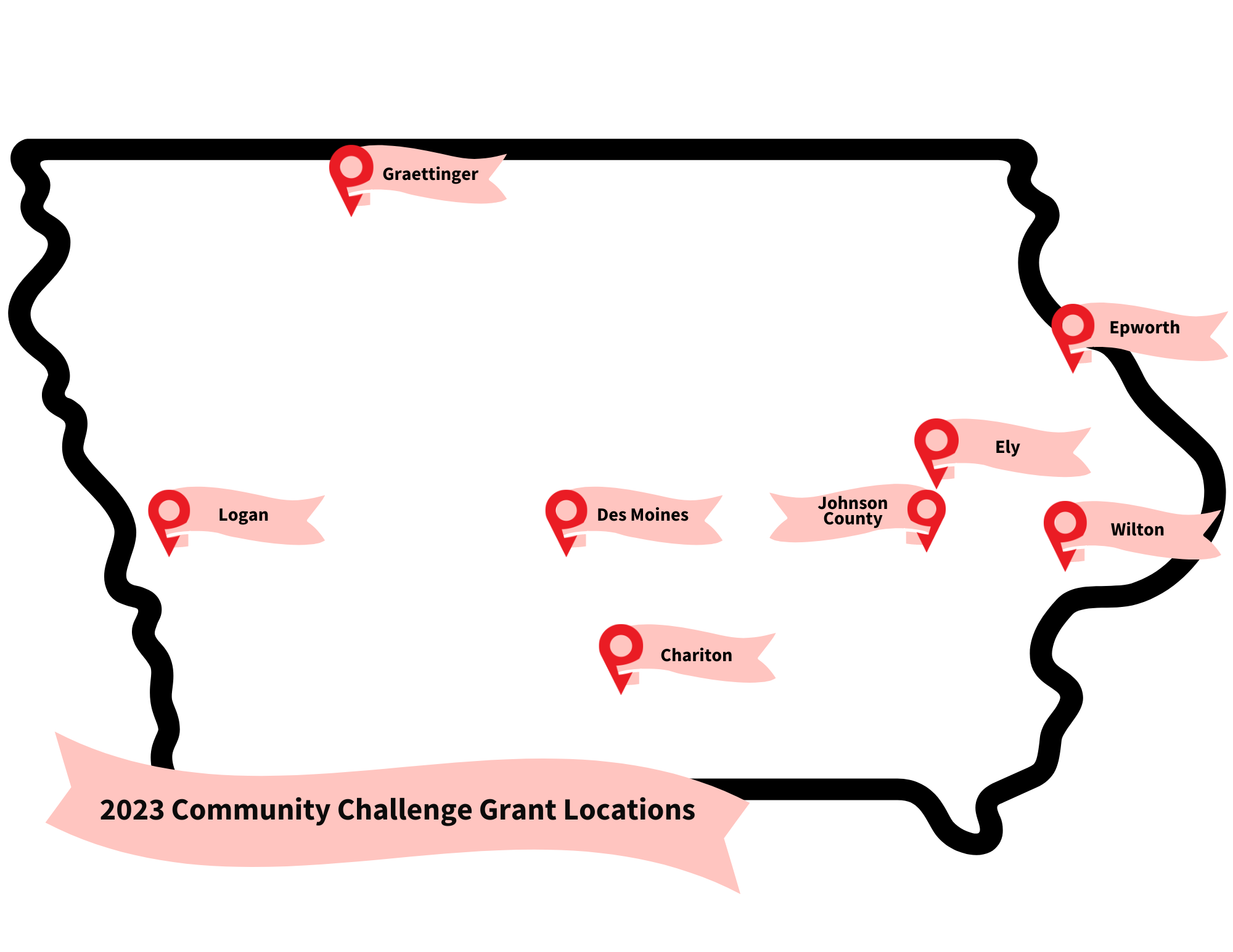 The AARP Community Challenge funds innovative projects that inspire change in areas such as public places; housing; transportation; diversity, equity, and inclusion; digital connections; community resilience; and more.

This year, AARP is also bolstering its investment in rural communities, mobility innovation, transportation options, and health and food access. The program accepted applications across three different grant opportunities, including existing flagship grants in addition to new capacity-building microgrants for improving walkability and community gardens. New demonstration grants will focus on improving transportation systems, with funding support provided by Toyota Motor North America, and housing choice design competitions.

Johnson County Livable Community Housing Action Team – This project aims to help educate the public on the benefits of accessory dwelling units (ADUs) as a housing option. Design competitions will be held at county events where attendees will use building bricks and jumbo blocks to create their own ADU designs.

View the full list of grantees and their project descriptions at aarp.org/communitychallenge and learn more about AARP's livable communities work at aarp.org/livable.
What is a livable community?
Johnson County is a livable community that offers:
    health and supportive services
    transportation and mobility options
    affordable and appropriate housing
    community and economic development
    cultural, volunteer, life-long learning and employment opportunities and
    public safety
Together these attributes facilitate personal independence and the engagement of residents in civic and social life.
A livable community is where everyone can age successfully, which is defined as living as vital a life as possible with the opportunity to flourish in the community. Successful aging is characterized by:
    supportive relationships with family and friends
    optimal mental and physical health
    community involvement
    new learning experiences
    a sense of purpose and meaning of life