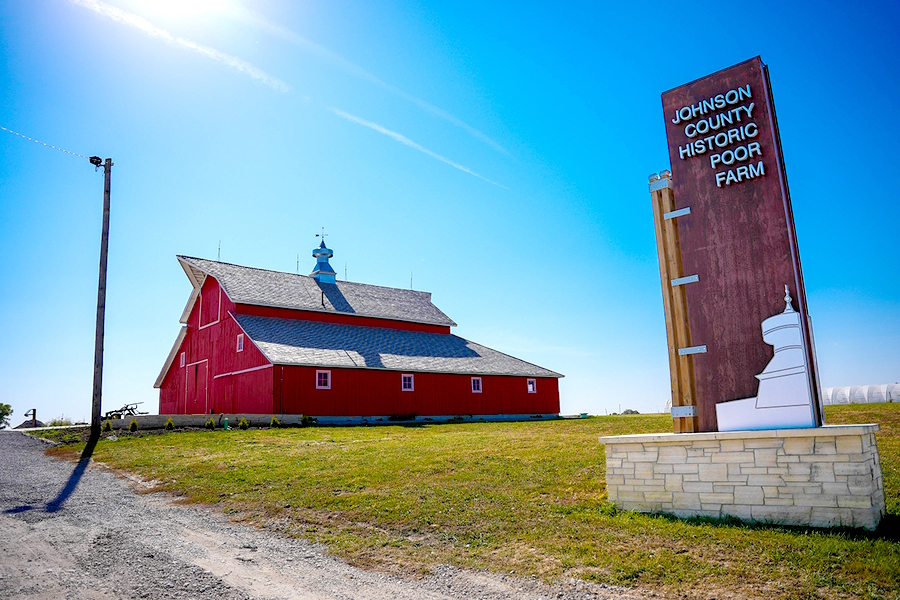 The Johnson County Historic Poor Farm is one of the few remaining relatively intact examples of the county farm model established in the 19th Century. 
First opened in 1855 to care for the indigent, the developmentally disabled and the mentally ill, this historical resource provides a unique educational and interpretive opportunity for visitors to learn about Iowa's method of using its plentiful agricultural resources in efforts to care for the poor and mentally ill. The concept of the Poor Farm reflected the prevailing attitude that fresh air and work would be good for the "poor unfortunates." The farm was to be self-supporting and residents were expected to do farm chores to the extent of their abilities. This structure made sense, as many residents had previous farm experience and their labor helped compensate the County for their care. 
In 2016, the Johnson County Board of Supervisors hired HBK Engineering and Iowa Valley RC&D to conduct a Master Planning process that would provide a 10-year vision for the site. Completed in November 2017, the plan engaged local residents and professionals and analyzed spatial data to create concepts that aligned with the Supervisors' criteria. The New Century Farm concept was selected as a marker of Johnson County's commitment to preserving history, educating the public, providing recreation areas, and training beginning farmers. An agricultural group is currently growing fresh vegetables for food-insecure Johnson County residents. The project is bringing the historic Poor Farm full-circle, continuing its role of helping those who are struggling. Continue to check back here for updates. 
Master Planning
For additional information, contact V Fixmer-Oraiz, Project Manager, at  [email protected] or 319-243-3462 or Kelli Andresen, Johnson County Communications Coordinator, at [email protected] or 319-356-6000.
Phase One Master Plan
Phase Two Master Plan