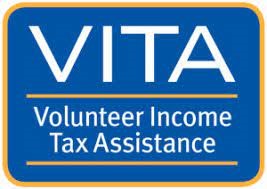 Annually, Johnson County Social Services partners with the University of Iowa Tippie College of Business and other community partners to provide free tax preparation assistance for low to moderate income Johnson County residents through the Volunteer Income Tax Assistance (VITA) Program. VITA is a national IRS sponsored program that helps taxpayers receive maximum federal and state refunds.
Get your taxes completed and filed for FREE by IRS certified volunteer preparers.  
Don't pay a fee to get your refund! The IRS Volunteer Income Tax Assistance (VITA) Program can offer free tax help to people who need assistance in preparing their tax return. Help is available for Johnson County households who earn less than $64,000.
Check back in January 2024 for the tax clinic schedule.
IRS-certified volunteers provide free income tax return preparation with e-filing for qualified individuals.