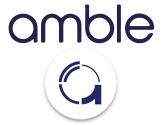 Contact the SEATS office at

[email protected]

We will need your birth date, and either an email or phone number that will be used to send a reminder the night before your trip and will tell you your pick up window (amble currently only gives estimated pick up and drop off times, but you need to know your window!).
You need a working email address and your SEATS Customer ID (which we will provide to you).
Download the Amble app (by RouteMatch) on your smart phone/tablet, or go to https://amble.routematch.com/register?a=ia_johnson
Create your account and start booking and managing your trips with amble!