Contact Information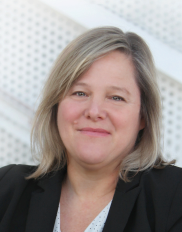 Rachel Zimmermann Smith
County Attorney
Hours
Monday - Friday, 8:00 am - 5:00 pm
The County Attorney is the legal advisor and chief law enforcement officer for the county. The County Attorney's duties include:
Prosecuting violations of state criminal laws and county ordinances;
Assisting crime victims through notification of court events and processes;
Providing legal advice to the Board of Supervisors and county and township officers concerning county matters;
Representing and defending the county and its officers in officially related cases;
Recovering fines and penalties owed to the state or county and forfeiting property connected to criminal activity;
Attending mental health commitment proceedings as well as juvenile delinquency, child in need of assistance matters and termination cases.
The County Attorney does not:
Give legal advice to or represent private groups or persons,
File lawsuits for private persons or defend them against lawsuits, including actions for dissolution of marriage and landlord-tenant disputes,
Prepare wills, deeds or other legal documents for private individuals..