Contact Information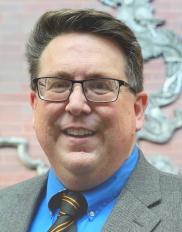 Scott Finlayson
Treasurer
Hours
8:00 a.m. - 5:00 p.m., Monday through Friday.
Please be in the office by 4:30 p.m. for title transfers.
Understanding your tax statement video
Vídeo sobre la comprensión de su declaración de impuestos

The Treasurer's office collects and distributes property taxes, maintains bank accounts for the county funds and conducts tax sales on property for which the taxes have not been paid. The Treasurer's office is also home to the Motor Vehicle department where you can register your car or other motorized vehicles.
Mail property tax payments to:
Johnson County Treasurer
PO Box 2420
Iowa City, IA 52244
Important Property Tax Dates
September 1 - First-half of property taxes due.
September 30 - Last day to pay the first-half of property taxes without penalty. Mail-in payments must be post-marked by September 30.
March 1 - Second-half of property taxes due.
March 31 - Last day to pay the second-half of property taxes without penalty. Mail-in payments must be post-marked by March 31.
June - Treasurer's Property Tax Sale. Participants must pre-register at the Treasurer's office