Contact Information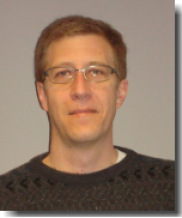 Dana Aschenbrenner
Finance Administrator
Hours
Monday - Friday, 8:00 am - 5:00 pm
The Johnson County Finance Department manages the finances of the county, creates reports and provides financial planning and develops policies.
The Finance Department provides these services to the County:
Develops the annual operating budget and compiles the annual Budget Book
Prepares the Comprehensive Annual Financial Report
Coordinates financial aspects of the Capital Improvement Plan
Advises the Board of Supervisors on financial issues
Analyzes and issues debt
Establishes and reviews financial policies
Facilitates the annual external audit
Administers risk management
Provides long-range financial planning

Financial Transparency
Our goal is to provide citizens with a transparent look at the county finances. Transparency ensures accountability and allows citizens to see how every penny of the money they send to their government is spent. This website allows you to scrutinize the county budget, quarterly and monthly reports, financial statements, financial policies, transparency portal, and links to additional county finance resources. We strive to hold your government accountable for how every dollar is spent.