Johnson County residents asked to self-report property damage:  If your residence received damage during the March 31, 2023 storms in Johnson County, please use the link below to self report any damage to your property.
Contact Information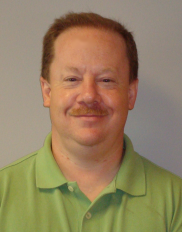 Dave Wilson
Coordinator
Phone Numbers
Phone on call 24/7: (319) 356-6700
Emergency Phone: 911
Fax: (319) 338-0028
Hours
9:00 a.m. - 5:30 p.m., Monday through Friday
The Emergency Management agency is in charge of organization and management of the resources and responsibilities for dealing with all humanitarian aspects of emergencies.

Emergency warning sirens are tested on the first Wednesday of each month at 10:00 am. For Information on the County outdoor warning system click here.
Mission Statement:
The mission of our agency is to support our responders, citizens, visitors, businesses and municipalities, and to ensure that we all continuously work together to identify threats, build, sustain, and improve our local capabilities to prepare for, protect against, respond to and recover from any hazards that face our community and that through mitigation efforts we work to decrease the consequences of disasters that occur within or threaten our community.