Published on
Dec 29, 2022
Empowerment-Early Childhood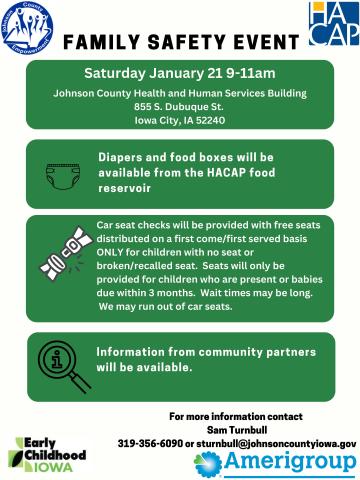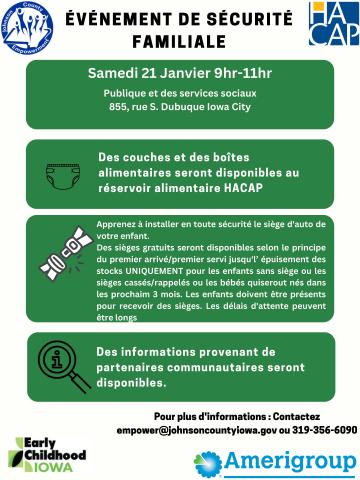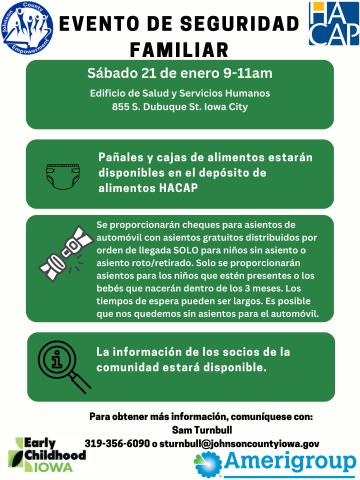 Family Safety Event
Saturday January 21 9-11am
Johnson County Health and Human Services Building
855 S. Dubuque St.
Iowa City, IA 52240
Diapers and food boxes will be available from the HACAP food reservoir
Car seat checks will be provided with free seats distributed on a first come/first served basis ONLY for children with no seat or broken/recalled seat.
Seats will only be provided for children who are present or babies due within 3 months. Wait times may be long. We may run out of car seats.
Information from community partners will be available.