JoAnne Downes
Army Nurse 67-70
Vietnam 1969-1970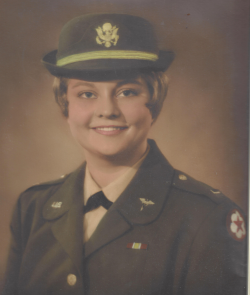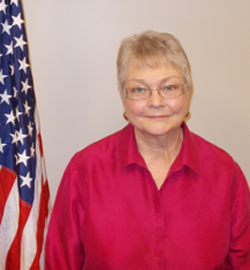 JoAnne Bryant Downes served in the Army Nurse Corps after graduating from Nursing School. Her Vietnam tour was from June 1969-May 1970. She was stationed with the Third Field Hospital Saigon, 2nd Surgical Hospital in Lai-Khe and the 85th Evacuation Hospital in Phu Bai.
First Lieutenant Bryant entered the Nurse Corps with her friend Verna Roller. She felt combat nursing was doing whatever you could to get them stabilized and "back to the world." They wanted each soldier to know that someone cared, someone was proud of them, and that they were not alone. JoAnne gives thanks to her supportive family, friends, and fiancée waiting at home.
After returning home she married Dan Downes. They have three children; Cory, Chris, and Sara along with seven grandchildren. They continue to live on a farm in the Oxford/Cosgrove, IA area.
JoAnne worked as a Nurse at the Iowa City VA Hospital for 30 years in the Surgical Intensive Care Unit and Recovery Room.
JoAnne earned her BSN degree with the help of the GI BILL. She is a member of the Oxford American Legion and the Johnson County Commission of Veterans Affairs. She was proud to be part of the dedication of the Vietnam Women's Memorial in Washington, D.C.
Locator