Gary Boseneiler
MSgt US Air Force
1986-2007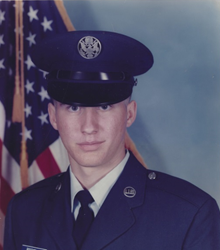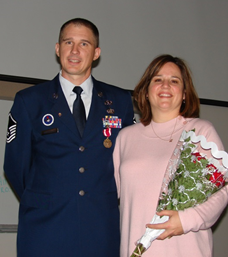 I enlisted in the Air Force right out of High School in Illinois. I spent seven years in the Communications Field stationed in New York, Texas, and Germany and then I Cross-Trained into Aircraft Maintenance which I did for seven years living in New Jersey, Texas, Portugal (Azores), and South Dakota. I was then appointed the Ellsworth Air Force Base Product Improvement Manager within the Quality Assurance division. As part of a Secretary of the Air Force initiative I was selected to be an Enlisted Instructor of Aerospace Studies while teaching Reserve Officer Training Corps (ROTC) at the University of Iowa.
I met my wife Dawn who is from Iowa while stationed together in New York. I had already received orders to Germany so we parted ways only to see each other a few times until she was able to join me on a Joint Spouse assignment after her two year commitment in New York. She completed her active duty service obligation and got out of the Military after four years; partially because she was pregnant with our first child Shannon who was born in Germany. Our second daughter Blake was born in New Jersey. By definition they are military brats as they moved every few years from base to base.
As the Director for the Commission of Veterans Affairs of Johnson County, I helped coordinate the construction of and served as Project Manager for the Johnson County Armory & Veterans Memorial.
Locator