Bill Blanchard
U.S. Army
1970-71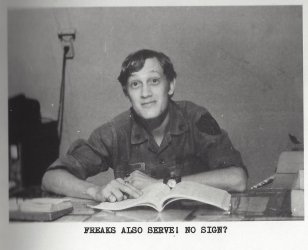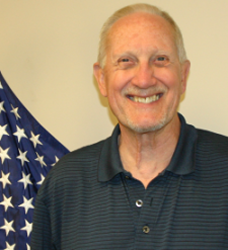 Bill completed Basic Training and Advanced Individual Training at Fort Leonardwood, Missouri. He was then deployed to South Korea. He was first stationed at Camp Howze and served as the Morning Report Clerk. After a few months he was transferred to Camp Casey where he was eventually promoted to "Acting" Supply Sergeant. After about 14 months overseas he received a six-month early discharge to pursue higher education. Bill earned the Expeditionary Service Medal and National Defense Ribbon.
Bill was raised in Iowa City and graduated from City High School in 1964. He attended the University of Iowa before he was in the Army. However, he hadn't finished. Using the G.I. Bill he graduated with a B. S. in 1973. He later received an M. A. in 1981 and an M. P. A. in 1990. He worked in the recreation industry for almost fifty years. His last full-time job was with the Iowa City Parks and Recreation Department. He retired in 2007.
Bill then took retirement employment with Oaknoll Retirement Residence. While working there he applied to be on the Johnson County Commission of Veterans Affairs. He was appointed to the Commission May 19, 2016 and remains a current member.
Locator